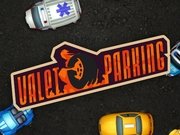 Valet Parking Game Online - Play Free Fun Parking Web Games
A must have car parking simulator game Its easy to learn and yet incredibly difficult to master. Park your car in the perfect spot with surgical precision. Be careful not to bump into other cars and objectsPut on your safety belt and let the game begin. Fans of parking frenzy games will love this. Features Star based system to reward precision Over parking challenges. Drive a variety of cool cars. Have fun!
11,168 play times
How to Play Valet Parking Game
Tap to start. Use the mouse or tap to navigate the menus. Use the arrow keys to to drive the car to the correct spot (which is clearly marked). Do not crash into anything such as the street curbs or other cars. Park every guest's vehicle and to return it back when you're asked so. It's your duty to serve the guests to the best of your abilities.
What is Valet Parking
Valet parking is a parking service offered by some restaurants, stores, and other businesses, particularly in North America. In contrast to self parking, where customers find a parking space on their own, customers' vehicles are parked for them by a person called a valet. This service either requires a fee to be paid by the customer or is offered free of charge by the establishment. A valet is usually an employee of the establishment, or an employee of a third party valet service. When there is a fee, it is usually either a flat amount or a fee based on how long the car is parked. It is customary in the United States to tip the valet who actually parks the car. Valet parking is most often offered (and is most useful) in urban areas, where parking is scarce, though some upscale businesses offer valet parking as an optional service, even though self-parking may be readily available. The main advantage of valet parking is convenience. Customers don't have to walk from a distant parking spot carrying heavy loads. Many handicapped drivers rely on valet parking when they can't walk from and to a distant parking spot.