Dirt Motorbike Slide Game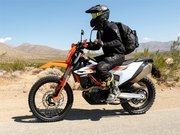 Dirt Motorbike Slide Game Online - Play Free Fun Dirt Bike Games
Rev up your passion for motorbikes and get ready to dive headlong into the thrilling world of two-wheeled excitement! Are you a true motorbike enthusiast? Well, it's time to prove it by jumping into this heart-pounding slide game, available exclusively on Y8! Your mission? Piece together three jaw-droppingly beautiful pictures featuring dirt motorbikes that will leave you in awe. As you embark on this epic journey, may the winds of luck be in your favor and may every moment be filled with the electrifying rush of the game. Get ready to ignite your love for motorbikes and let the adventure begin!
11,040 play times
How to Play Dirt Motorbike Slide Game
Use your mouse or tap the screen to play this free online game.
A Slide Puzzle work both sides of the Brain
Putting together a brain stimulating slider puzzle, is not simply reconstructing someone else's piece of art, but it is a form of learning and entertainment that helps to improve short term memory and work both sides of the brain. Constructing a puzzle will increase your spatial abilities. This sort of excercise may help keep your brain younger for longer in your life because working on puzzles and solving them develops your ability to arrange, pay attention to detail, compare, concentrate, and comprehend. They also help children develop coordination, problem solving, and decision making skills. As the sliding puzzle becomes more difficult, a child learns patience and persistence. Slider puzzles are not only fun but this kind of game provides a wonderful source of educational value that perfectly fits together! Playing this free slider puzzle web game has the same effects on your brain as described above and you may find yourself at a higher intelligence level after putting together Dirt Motorbike Slide puzzle.